Welcome Authors, Speakers, Marketers, and Entrepreneurs!

"Email Is A Means of Communication We've All Become Accustomed To Using To Stay In Touch And Convey Information. What About You… Are You Personally Reading and/or Sending an Email to At Least Some of the People You Already Know, Each Day?"
If your answer to this question is YES…
Have You Thought About Sending a Daily Marketing and/or Business Email to Share More About Who You Are and What You Love With People You Already Know Personally?

[Keep Reading…I'm Going To Teach You Exactly How I Started Emailing Daily …BEFORE I HAD A LIST! – So That You May Become A Profitable Email Marketer Over the Next 90 Days… And, I'm Going to Teach You How to Drive Massive, Targeted Traffic with Twitter, to Grow Your Business Even Faster!]
There Has To Be A Simpler Way To Build A Highly Responsive Community Through Email, As Well as a Massive, Targeted List…There Is – And I Can Teach It To You in a Step by Step Way!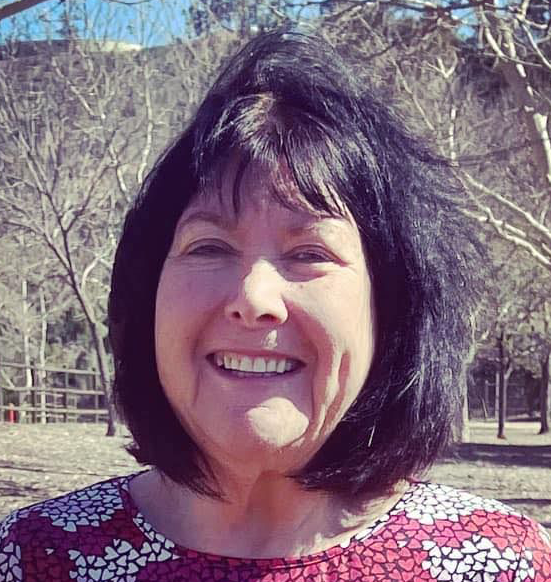 I'm Connie Ragen Green and I have been working exclusively online since 2006. When I first encountered the world of online marketing, I was enthralled with the idea of "making money while I slept". I soon discovered that this was hard work and set about to learn as much as I could during my every waking hour. And one part of being an online entrepreneur was glaringly obvious to me immediately…I was going to have to learn how to quickly and easily build a list and keep those people interested, engaged, and responsive to what I was emailing them. Back then I learned by trial and error, but what I finally created turned into pure gold. That's what I will be teaching you during this "Email Every Day" training course.
Now I am able to earn income not only while I sleep, but also while I travel, play, spend time with family and friends, and more. A few years ago I even earned online income while I was knocked out under a general anesthesia during a minor surgical procedure! This is all thanks to the email marketing strategies I have learned, implemented, and perfected over this past decade as an online entrepreneur. But maybe you want to start more slowly, and simply earn some income by sharing some things you like by recommending them to people you already know in your daily life.
I want to teach you how to do this, quickly and easily…
Introducing: Email Every Day… Season Three Begins on Wednesday, September 6th at 3pm ET!
(All Ten Sessions of Seasons One and Two Are Waiting for You in the Members Area)

A Three Module Live Workshop Training
to Teach You the Skills to Start Earning Income with Emails… Even if You Don't Yet Have a List!
"Email Every Day" Will Teach You:
* How to Know Exactly What to Write In Your Email Messages to People You Already Know…
* What to Say to Keep Them Interested, Engaged and Eager to Purchase From Your Recommendations
* When to Begin Asking for Valuable Feedback to Make Sure You're Interacting in a Positive Way
* Why "Email Practice" with People You Know Personally Will Help You Become as an Online Entrepreneur!

For New Online Entrepreneurs…
In This Three Module Live Online Workshop Course I will take you step by step through the process of writing personal emails to your friends, family members, co-workers, neighbors, and other people in your life.. You'll learn quickly:
How to Write Engaging Email Messages That Convert Consistently

How to Come Up with Ideas for Messages that Show Others You Care About Them

When to Include Links to Items For Sale, and When to Share Mostly Free Items

Email Marketing Is NOT A Get Rich Quick Scheme;
It's A Solid Business Model

What I'm teaching you in "Email Every Day" will take you about an hour a day in the beginning. After a few weeks you'll be able to do everything I recommend in 30 to 45 minutes a day. But remember, you'll start earning some income very quickly!

Email marketing is a business, and just like any other business it takes some work to get started. If it were as easy as those people would like for us to believe, would they be sharing their secrets with the world? Of course not.
What you need is the whole story from someone who's been there. That person is me. I went from earning no money at all when I came online in 2006 to now earning a very handsome income – all from sending emails to my list to share relevant content, resources, and my own and affiliate products in a way that makes sense.
But my journey began by sending emails to people I knew… other teachers, people I knew through my work in real estate, my friends, family members, and even my neighbors!

I'll be teaching you a method that takes about an hour a day, and only on the days you choose. You'll be more productive with your email marketing over time, and as you get more practice with what I'll be sharing with you.
With My Training You Will Easily
Learn How To Set Up And Grow Your Online
Business As A Respected Email Marketer
During the Three Modules of this Email Every Day Workshop I'll Share…
How to Use Storytelling Effectively in Each of Your Email Messages

How to Craft Your Messages So That It's a "Win-Win" for Everyone

Why Some of the People You Know Will Be Begging to Hear From You

When to Reach Out More Personally, With a Phone Call or Virtual Meeting

How to Increase Your Open Rate and Make Even More Sales

Have you ever received an email from me or someone else and assumed it was written directly and only to you? I can teach you how to do this so that you'll connect on a deeper level with everyone on your list!
My Motto is to "Keep It Simple"
Just as I do with my Online Marketing Incubator and Platinum Mastermind clients, my goal with this live workshop training is to keep it all simple. By this I mean that you will only be exposed to what you need and what is working for me and for other successful online marketers in the area of email marketing. My promise to you is to not waste any of your valuable and precious time with training that is not absolutely crucial to your success.
Instead of only teaching you WHAT  to do to grow your online business with email marketing, I'll focus on teaching you HOW  to do it with the exact, step-by-step techniques and strategies that will have you up and running faster than the speed of light and sound!
Truly An "Earn While You Learn" Business Model

When I earned my first $21.60 in the spring of 2006 you would have thought I had just hit the lottery. I jumped up and down and called my friends to share the news. They thought I was a little bit crazy for being so excited about making such a small amount of money, but I saw the bigger picture. I knew that if I could make one sale of an affiliate product to someone on my list who barely knew me, there were lots more sales to be made in the future. Email marketing was my connection to the outside world, and continues to be to this day.
Because I've been doing this full time since 2006, I feel uniquely qualified to help you move forward in the right way. And your success as an online entrepreneur is my greatest reward!
Maybe You've Already Tried Emailing People… and They Didn't Respond or Gave You Negative Feedback

I know what it's like to send an email to someone, wait patiently for them to write back, and finally realize those crickets were the sound of rejection. This happened to me early on with friends, previous co-workers, and especially from my grandchildren. It was hurtful, and I was ready to give up until I shifted my thinking and my approach. I'm going to share with you:
How I gently persuaded my family members to open each of my emails to them the second they landed in their inbox
Why my attention getting headlines needed to be modified for people who knew me personally, and how I did that
Where I found the exact items each group of the people I knew wanted to look at, know more about, and purchase!
Transitioning From Emailing Friends to Building a Lucrative Online Business
Think of my training here in "Email Every Day" as a way for you to transition into having a profitable business on the internet, and one that you can do whenever you choose and from wherever in the world you happen to be. It's wonderful a way to have total control over how much money you earn, and how much time it takes you to do that. I have continued to increase my income each month since coming online in 2006, and you can do the same exact thing if you want to, once you learn which steps to take right away.
Imagine having the time and financial freedom to live the life you choose. Email marketing is the best way to get started with this lifestyle, and you never know where it might lead you in the future.
If You've Always Wanted To Earn Income Online, This Is Your Opportunity to Get Started Right Away
Helping others is rewarding and satisfying, and I want you to have this experience as you build your business over the next thirty days. Imagine the feeling of being able to help people around the world with your information, guidance, and recommendations. They will be forever grateful to you as their trusted advisor. By making a name for yourself, becoming a trusted advisor, recommending affiliate products and courses and then creating your own information products and courses through email marketing you will change the direction of your life and financial future forever.
I worked as a classroom teacher for twenty years, and during that time I had absolutely no control over my income. One year the union had us go on strike for two weeks, and I had zero income during that time. If I hadn't been working part-time in real estate on the side, my house payment and other bills would have been late or not paid at all. Having your own online business is the best hedge against inflation and a weak economy.
Not everything being taught online today will work for you, just as much of it didn't work for me back in the early years when I was getting started. I'll help you to sort out what makes sense so that you may move forward confidently. This is the "each one, teach one" philosophy that I love about the online marketing world.
NOTE: I know a lady online who has built a following on Twitter and Facebook since 2019. She has no website or internet presence as a businesswoman, yet she connects with people in a kind and helpful way, sharing photos and quotes and items of interest, along with affiliate links to a variety of products, courses, books, services, and other things on a regular basis. Some people are willing to give her their personal email address, and they receive a short, daily email with even more recommendations. The last time we spoke on the phone, she told me she is earning more than two thousand dollars each month in pure profit, "working" for less than an hour each weekday!
Even my twenty-one year old grandson is benefiting from what I'll be sharing with you here. He's earning enough from sharing his affiliate link for only two different services – autoresponders and hosting – to make payments on a new car and his car insurance; that's over five hundred dollars a month in recurring income! Over the past year he started sending emails to friends and people he meets and told them about me and my online business. The ones who want to do something similar sign up for hosting and an autoresponder service through his affiliate links… and then he offers the service of setting up a website for them for even more earnings. He's a full time college student and spends about five hours a week on this part-time business.
---
What I'm Teaching in "Email Every Day" is a New, Revolutionary Concept You Aren't Likely to Hear About from Anyone Else!

---
Each Module is a Workshop Unto Itself,
Where the Goal Will Be for You to Set Up and Create An Affiliate Marketing Business That Makes Sense for You.
You'll Experience Immediate Gratification During This Process.
NOTE: All Sessions are Recorded and Added to Your Members Area Within 24 Hours!

The Next 5 Modules In "Email Every Day" Include…
Module 1 – Getting Started with Recommending What You Love in Emails (TBA)

What is Email Marketing and How May I Prosper with This Model?
What If I Get Started with Emailing People I Know, Right Away?
Why is Storytelling Such an Integral Part of This Process?
How Do I Set the Wheels in Motion?
What Should/Could I Recommend to People I Know Via Email?
How/What to Share in Your First Email Messages to Earn Your First Online Income!
Module 2 – Going Deeper With Email Marketing to People You Know (TBA)

How to Consistently Profit with Email Marketing
Writing Powerful Subject Lines for Your Personal Email Messages
Creating Effective "Design Art" for Your Email Messages
The Power of the P.S.
The Four Day Profit Machine
Module 3 – Advanced Email Marketing (TBA)

Selling Within an Email versus Sending People to a Sales Page
Why Skipping a Day (or Two) Can Be More Effective & Mean More Sales
What to Do When Someone Complains
My Stealth Email Marketing Strategy (No One Has Ever Seen This!)
Module 4 – BONUS Module (TBA)

Module 5 – BONUS Module (TBA)

---
BONUSES
An Invitation to Attend One of My "Incubator Mastermind Mentoring" Live Group Sessions to Get Feedback on Your Business

An Opportunity To Have Me Write at Least One Email Message For You, to Recommend Your Favorite Affiliate Product or Even One of Mine Through Your Affiliate Link!

Your First 10 Autoresponder Templates (For ANY Topic)
Email Marketing Supplemental Training Guide
Advanced: Recommendations For Technical Assistance And Other Outsourcers From My Personal Rolodex
---
Season Three of This Exclusive Online Workshop Begins on September 6th, 2023!
All 10 Sessions of Seasons One and Two Are Available to You Immediately!
Please Join Now And Start
Building Your Online Business With Email Marketing!
.

Now is the time for you to learn the skills that will bring email marketing income your way. If you've been thinking about building a profitable online business, no matter what your niche, this is the way to get started quickly. You'll have what you need all set up and ready to go within just a few days of starting your training. Then I will go deep into how to launch your business in the fastest possible time, if that's the next step for you.

P.S. This is the first time I am offering this "Email Every Day" Series of  Live Workshops. When I teach it again the investment will be significantly higher. Please join now and be included in all future sessions over the next two years at no additional cost.

What Others Have To Say About Me…
It's your integrity, your servant heart, and quality courses that have kept me as a customer for so many years. Not too long after I found you, I ordered a course, twice. Quietly, behind the scenes, you credited my account. How did I find out? I noticed it on my statement. That act revealed that you were a woman of integrity; one I wanted to continue to do business with and to learn from.~ Joyce Heiser
If I didn't already know you, I would want to. ~ Faylee James
Just to say how much I enjoy your training courses, and how helpful I find them. ​I appreciate the effort and personal touches you put into it, too.​ ~ Alex Rowan
I'm a fan. I have two of your books. Thanks for being a great teacher and writer. ~ Tony Marino
Connie has a gift for communicating large concepts in ways that make communication possible. She speaks a kind of language that is engaging and easy to comprehend, and this is what students like. I've been teaching online and offline courses for a number of years. I took Connie's program because I wanted to see someone else's system. I like Connie's methodology, and I'm glad I took her course. Thanks, Connie. You're a wonderful teacher. ~ Marilyn Gordon
Disclaimers and Legal Rights | Affiliate/Earnings Disclaimer | Terms of Use | Privacy Policy